Why Snorting Adderall  is a Sign of Addiction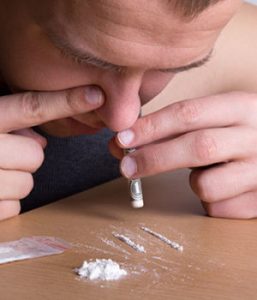 If you know someone that has been snorting Adderall in a frequent manner, then this may be a sign that they are suffering with an addiction. When snorting a narcotic substance, the potential for it to take immediate effect can be reason enough to use this method, as opposed to injecting. Anyone practicing this type of activity can therefore be at risk of abuse, or even addiction.
It's not uncommon for those that rely on medicine and drugs to feel the need to abuse them at some point. Where stimulants like Adderall are concerned, this can occur far more frequently than many would expect – mainly due to the fact that drugs used to treat particular ailments can contain highly addictive chemical components. As a result, prescription pill abuse is becoming quite a concern.
As they can be risky to those that are exposed to them, it's best to keep them locked up and out of reach of those that may be inclined to use them. If at any point a concern arises relating to potential drug dependence, the issue should be brought to the attention of a doctor. If you've discovered that you, or someone that you know is addicted, then it's important to try to address the matter.
One of the best ways to do this is by booking an appointment at an inpatient treatment center. Their experts may be able to offer advice on the spot, or point you in the right direction of where you can receive treatment. Many people that find themselves dependent on narcotics can benefit by booking inpatient treatment.
This isn't the only solution however, in fact there is also the potential of visiting AA (Alcoholics Anonymous), or NA (Narcotics Anonymous) meetings. Furthermore, psychotherapy is readily available, as are drug rehabilitation centers. In the majority of cases the latter option is a good idea, especially if the option to book into the facility for 28 days is available.
Some of the biggest benefits of doing this is that it can remove a sufferer from their environment temporarily; a trigger believed to play a major role in all addictions. The more that we are exposed to similar environments, the more likely we are to develop habits. In order to limit the affect that habitual drug use can have, it's a good idea to get away from it via inpatient treatment.
Most programs will consist of a 4 week course, during which time the patient will be exposed to a range of recovery treatments. After the 28 day period is up, the patient should be in a position to return to their life, whilst having established newer routines to aid in remaining sober. There's no telling how effective this solution can be, especially when considering that meeting new people, undergoing reading and writing exercises, taking part in therapy and going to group therapy sessions can all but guarantee that the person's mind is elsewhere.
There is the concern that admitting oneself to a drug rehab center can be too big a leap and in these cases, you might be better off seeing a therapist on a frequent basis. This is how many recovering addicts started their own journeys to recovery, including myself. I can't explain how important it is to accept that there is a problem, as only then will you be able to embark on your recovery.
It was hard to envision myself not using narcotics and many would agree. It's not always as easy as going to rehab, recovering and staying sober forever. Instead, there's a lengthy recovery process involved and you need to give yourself the opportunity to heal and take advantage of treatments in a way that suits you.
I can't stress that point enough; you have to discover the right methods and tools that work for you and your needs.
It's a very personal experience and one that can differ from person to person. There are people on hand to offer guidance and support, but it's up to you to do something with their help. You won't be able to make your own plan, follow through with it and then wake up free from drug dependency. This just isn't realistic at all. You will need to learn to adopt new approaches, as recommended by those that know how to recover, and you have to listen to the people trying to help you.
If you think that you'll be able to plan your own recovery without any experience in how to do so, you'll struggle to find success with it. Instead of rushing head first, why not spend a little of your own time to realising whether you are genuinely content with your life? Try to see where you could be once free from drugs. Is your substance abuse taking a toll on your life?
If you are frequently using drugs like Adderall, painkillers, or any other form of medication for that matter – then the answer is probably no. Want more for yourself and demand better. In order to achieve your goals, you will need to understand that there's a problem and then address it. Once you accept your situation, don't try to manipulate things – that's the drug dependency talking.
It sounds terrible; having to rely on others to tell you how to recover and live healthily. It's not easy, but once you start surrendering, you'll soon realise that these people might actually know best. What's next, you ask? If there's one thing that I can promise, it's that you'll start to see a difference in as little as 3 months. Take advice. Listen and learn. That's all that it takes. That's the real secret behind the success of thousands.
If you're anxious about visiting an inpatient rehab, then you're not alone. Everyone feels the same – until they realise just how beneficial the options can be. One day you'll be in a position to look back and love how far you've come. Just surrender, accept help and begin your journey to recovery.
,